2005 Louis D. Brandeis School of Law, University of Louisville graduate with honors.
Personal Injury. Don't Settle for less. I personally handle all claims.
Back Injury,  Car Accident,  Truck Accident, Hit & Run, Slip & Fall, Negligence,
Nursing Home Abuse. Serious Injury.
Family Law, Divorce, Child Custody, Uncontested
Criminal Law:  Aggressive representation. Cases accepted: Misdemeanors, felonies, DUI and Traffic.  Years of experience in Circuit and District Courts.

Every case handled Personally.
This is a Personal Injury Law Firm
If you are suffering from a serious injury from an auto accident, motorcycle accident, an injury from a fall, or an assault Aleksander Law Office  can help you.
Serious Personal Injury
Motorcycle Accident
Premises Liability Law
Car Accident
In 2022 Anna Aleksander was selected as the top 10 attorney in Kentucky by the National Academy of Personal Injury Attorneys.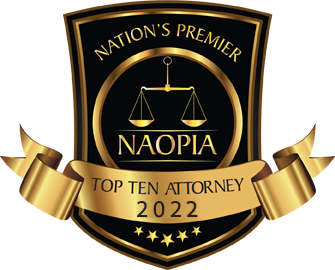 If you're faced with a Traffic Violation, DUI, Misdemeanor, a Felony, or a Probation Revocation, Aleksander Law Office will represent you vigorously, ethically and professionally. Aleksander Law Office also can help you with all legal aspects of any domestic violence or EPO situations you may be facing.
       Anna Aleksander's experience in Family Law will help guide you through the morass of divorce, child support, child custody and visitation with calm, professionalism, and understanding. Aleksander Law Office handles uncontested and contested divorces.
Aleksander Law Office PLLC
Anna Aleksander Attorney at Law
FREE PARKING!
Address: 436 South 7th St Suite 202 Louisville, Ky 40203
Phone: 502-589-0816